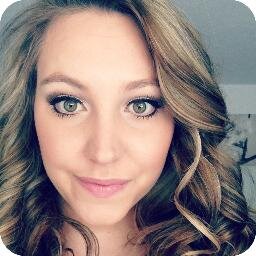 1. What one make up product can't you live without?
Hmmm, this is always a hard question. I feel like if I had to pick only one, it'd be mascara. My lashes are super blonde and non-existent so mascara helps a girl out a ton. But when my skin is acting up, concealer and foundation are so important. So I guess it's a toss up between the two.
2. Are you most into skincare, haircare, makeup or nails?
I'd have to go with makeup. I try hard with skincare because I know it's important for my skin, but for me, there comes a point where I can't get into skincare any more than is necessary. If you look at the drawers of nail polish I have stashed in my bathroom you'd think I'm crazy but I think makeup wins overall.
3. Who is your style icon?
4. What was your most recent high end purchase?
I just featured a
MAC haul
on my blog, so that would be the most recent. Otherwise, a bit higher end than that would have to be my Diorshow Maximizer Lash Plumping Serum. I use that stuff daily, it's awesome for thickening up thin lashes.
5. Tell us something about yourself!
I always think about how funny it is, where life can take you and how you have no idea where you may end up. I was born to a Polish couple in Canada, grew up there and in the USA, spent a year in Brazil and have ended up on a different continent yet again, living in a small town which sits up on a mountain 1000m above sea level in Switzerland. Life is crazy!
Twitter
|
YouTube
|
Instagram
|
Facebook
|
Tumblr