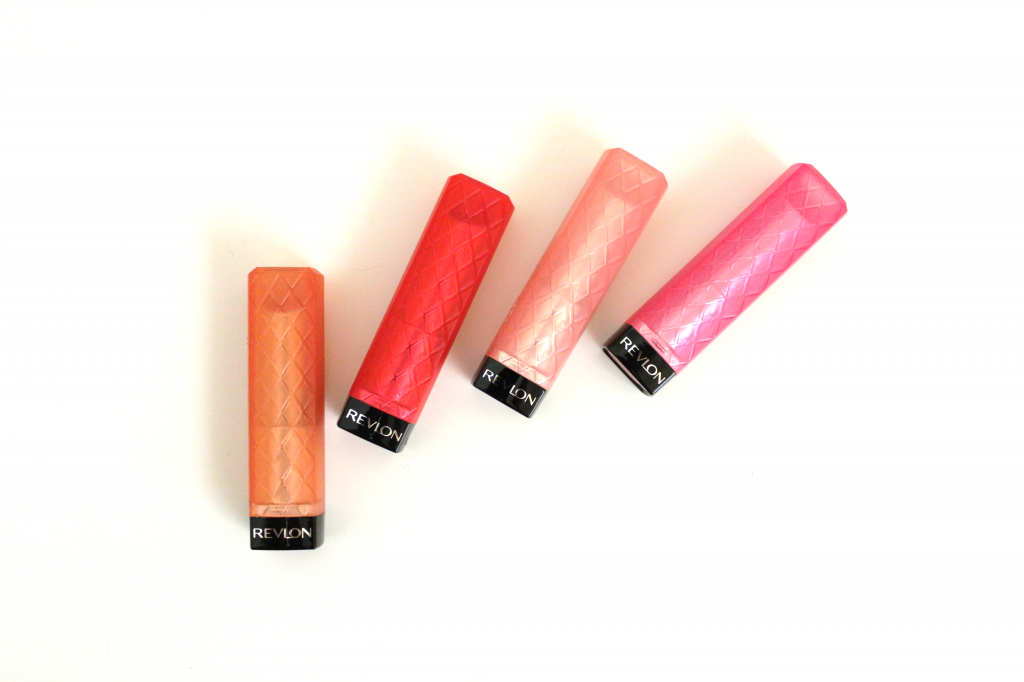 When Revlon released 4 new shades in their famed lip butter collection I knew there would be a lot of hype and a huge influx of reviews. I held back for a while rather than raving about them immediately I can give a more rounded review having owned them for a few months.
The four shades are Juicy Papaya*, Wild Watermelon*, Pink Lemonade* and Sorbet*.
They are all very bright summer colours with no rich plums in sight. All have the same soft, sheer texture we've all come to know and love.
Juicy Papaya is a bright orange with a slight coral tinge, Wild Watermelon is a sheer red, Pink Lemonade fills in the pinky nude gap and Sorbet rounds out the collection as a bright pink/fuschia.
Personally the only colour I wouldn't wear from this collection is Sorbet as it doesn't work all that well with my skin tone but it might look absolutely beautiful on someone else.